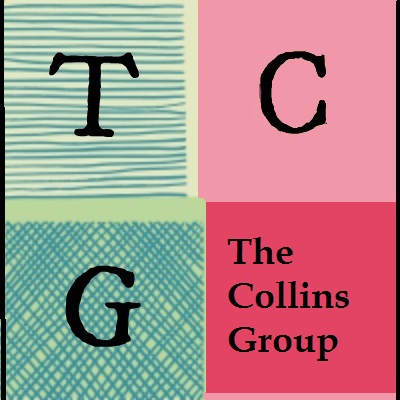 Questions? Contact Jenni Sprinz:

jenni.thecollinsgroup@gmail.com

719-528-1391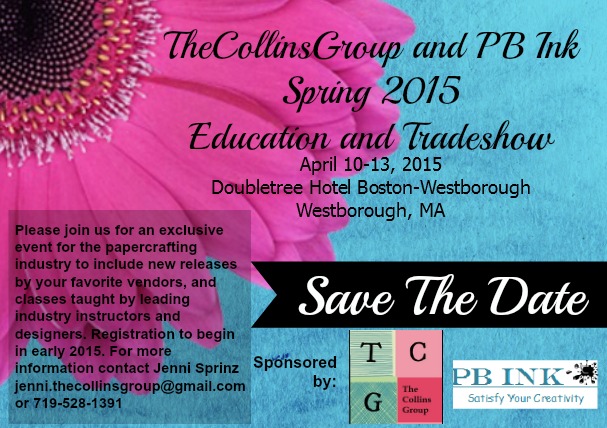 Attention Papercrafting Stores:

TheCollinsGroup is proudly hosting our semi-annual education and trade show on April 10-13, 2015 in the Boston Area at the Doubletree Hotel Boston Westborough.

This event is by invitation only, but all papercrafting retailers are welcome to attend - whether you are located in our territory or not.  Please contact us if you would like an invitation.

Store registration information will be released in early 2015.

Vendor registration is currently active - contact 719-528-1391 for more information.


TheCollinsGroup is a leading Manufacturers' Sales Rep Group for the Papercrafting and Gift Industries. We are dedicated to helping our retailers and manufacturers grow their businesses.  We enjoy long-standing relationships with both our manufacturers and customers.

We represent manufacturers' products to a wide range of customers, including: small, independent retail stores, big box stores and online retailers.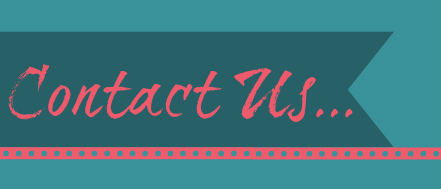 Mailing Address:

3578 Hartsel Drive,

Unit E-112

Colorado Springs, CO 80920

Tim Collins

President

Phone: 719-260-6261

Fax: 719-528-5828

tim.thecollinsgroup@gmail.com

Jenni Sprinz

Operations and Tradeshows

Phone: 719-528-1391

Fax: 719-528-5828

jenni.thecollinsgroup@gmail.com

Elaine Collins

Commissions

Phone: 719-528-1391

Fax: 719-528-5828

elaine.thecollinsgroup@gmail.com