Top Industry Vendors & Artists

7 Gypsies

Bazzill Papers

Bo Bunny Press

Canvas Corp.

Copic Markers

Crafters Workshop

Craft-Dee BowZ

Elizabeth Craft Designs

Graphic 45

Hampton Art

Hero Arts

Impression Obsession

Jillibean Soup

Karen Foster

Lawn Fawn

Momenta/LYB

My Favorite Things

Paper House Production

Petaloo

Purple Cow/Tonic Studio

Ranger

Sizzix

Stacy Stamps

Tattered Angels

The Paper Cut

Viva Decor

WOW! Embossing Powder

Our focus is the independent retailer who we believe is the cornerstone of our industry! We succeed when you succeed!


Product Lightning Round

FREE EVENT

Friday, March 28

(8:00 am to 9:20 am)

Start the show off with a fast-paced overview of the latest and greatest product offerings from our attending vendors! You will not want to miss this fun and informative event (especially with all the exciting surprise giveaways) where new product will be unveiled and reviewed.

Sample Making Frenzy 

Saturday, March 29

(7:00 pm to 9:30 pm)

Most of you are too busy to actually enjoy your favorite paper craft, never mind to make samples for your store… but we have the cure for you! Join us for a fun filled evening of make-and-takes where you will create lots of samples for your store and have an enjoyable time doing so!

Our vendors will be set up to do a 5-minute project for you to finish and jump to the next table and the next and the next! Vendors will provide the supplies and inspiration. We will provide the caffeine and the dessert to keep you going.

Questions?

719-528-1391

jenni.thecollinsgroup@gmail.com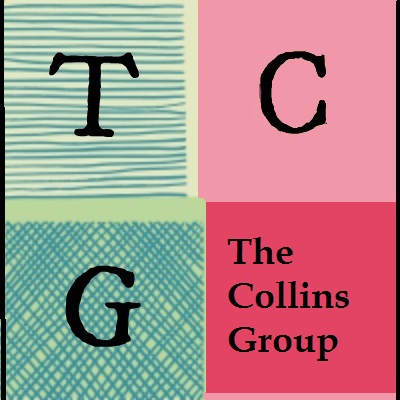 SPRING 2014

education & trade show

March 28-31

Sheraton Hotel, Framingham, Massachusetts

for education and growth

Retailer Symposium

FREE EVENT

Saturday, March 29

(4:45 pm to 6:00 pm)

This Roundtable-style discussion group allows you to share and listen to other ideas with your fellow store owners in an effort to help everyone increase sales and profits.  Since the main focus of The Collins Group shows is Education, the discussion will revolve around maximizing your sales and profits through effective classes and events. Join your fellow store owners for what promises to be a lively and informative discussion.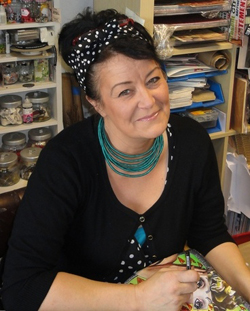 ALL PAPER CRAFTING STORES WELCOME!

It is an event like no other - March 28-31! For two days, March 28th and 29th, we offer you the opportunity to attend classes presented by some of the top vendors in the Paper Crafting industry.  On Sunday, March 30th, we have a tradeshow featuring NEW, never-before-seen product, and Show Specials that you can only get at this event.

All classes are especially planned for YOU, the independent Paper Crafting Retailer and your team--store managers, and in-house teachers.  Events are planned so that you can return to your store with not only the best new products, but also with the latest paper crafting techniques to help GROW YOUR BUSINESS and MAKE MORE MONEY. You will learn how to teach the classes that you take so that you can offer those same classes to your customers, building enthusiasm and maximizing sales.

The FREE Tradeshow on Sunday allows you to speak personally to the key personnel from each of the vendors in a much more relaxed and intimate setting than you ever could at the "major" shows.  It really gives you a chance to talk with them, to get ideas about how to maximize the sales of their products in your stores. In addition, vendors will be offering amazing show specials to attending stores only!

All of this (yes the schedule is jam-packed), plus LOTS OF DOOR PRIZES, GIVEAWAYS, SHOW SPECIALS, and a great social evening of Make n' Takes and desserts on Saturday night. And don't miss the Product Lightning Round on Friday for a quick overview of the Hottest Products in the market.

An Exclusive

Event for the Papercrafting Retailer

Don't miss the the All Day Ranger Retailer Workshop

Show Overview

*2 full days of classes & workshops

*1 full day of Trade Show

*1 ALL DAY Workshop with Ranger

Friday, March 28

8:00-9:20am - Product Lightning Round

9:30-12:45pm - Class Sessions

12:45-1:45pm - Lunch

1:45-5:00pm - Class Sessions

Dinner (on your own)

7:00-9:30pm - Workshops

Saturday, March 29

9:00-12:15am - Class Sessions

12:15-1:15pm - Lunch

1:15-4:30 Class Sessions

4:45-6:00 Retailer Symposium

Dinner (on your own)

7:00-9:30pm - Sample Making Frenzy

Sunday, March 30

9:30-12:30pm - Trade Show

12:30-1:30pm - Lunch

1:30-5:00pm - Trade Show

7:00-9:30pm - Workshops

Monday, March 31

8:00am-3:00pm -

RANGER RETAILER Workshop

w/ Tim Holtz & Dyan Reaveley